Meet Our Doctors & Team
Take a couple of minutes to meet and get acquainted with the caring and compassionate team at Smart Start Dental in Oakland & Pinole by reading each of their biographies. You'll learn a little bit about our doctors and team members, including their education, work experience, and professional associations. Then you'll see why we are such a good fit for your needs. We truly look forward to meeting you and having the opportunity to serve you, as well as your family!
Meet Our Doctors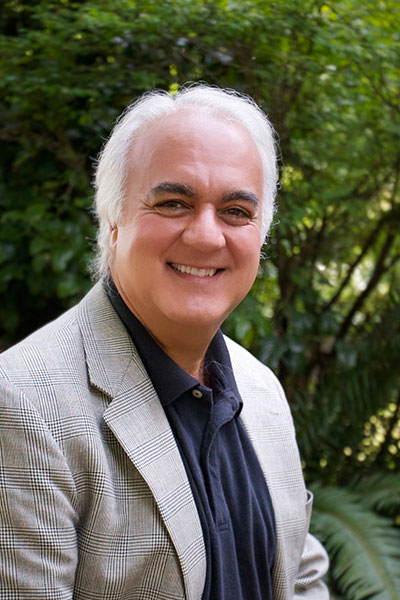 Jeff Alexander, DDS
Jeff Alexander, DDS
Dr. Jeff Alexander graduated with honors from the
UCLA School of Dentistry
in 1977 where he was named Student of the Year by the American Society for Dentistry of Children. His love for children sparked the creation of the Smart Start Dental, Just 4 Kids in 1979 in Oakland. The demand for his unique approach to children's dentistry motivated two more offices to be opened by 1985.
"My dream was to create an environment like Disneyland. I wanted kids to have fun and learn at the same time."
A boxing champion and martial arts instructor, Dr. Alexander worked his way through dental school by training police officers, actors, stuntmen, and professional fighters in the art of self-defense and fear management. He has taught for over thirty years in the area of child safety and abuse prevention through his non-profit organization, Warrior Spirit. His approach toward child health care and views on fear management landed many guest spots on radio and TV interviews like PM Magazine and The Oprah Winfrey Show.
Dr. Jeff is certified in Oral Conscious Sedation and is a member of the American and California Dental Association. Although Dr. Jeff no longer treats patients, he is very active in management and training his staff to ensure that his dream remains alive and all patients receive the highest care possible. He continues to teach manage Smart Start Dental with his partner, Dr. Salazar.
He is married to Noelle and has five children.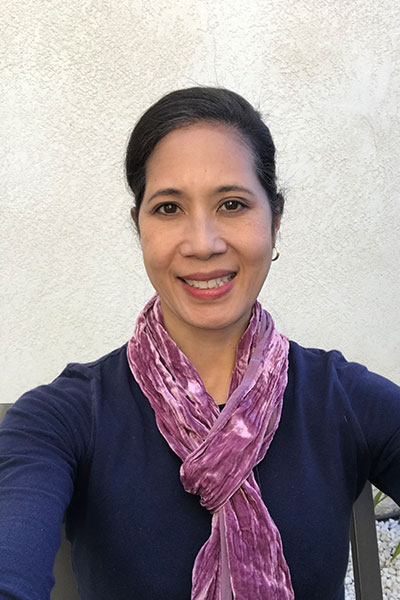 Arlene Amores, DDS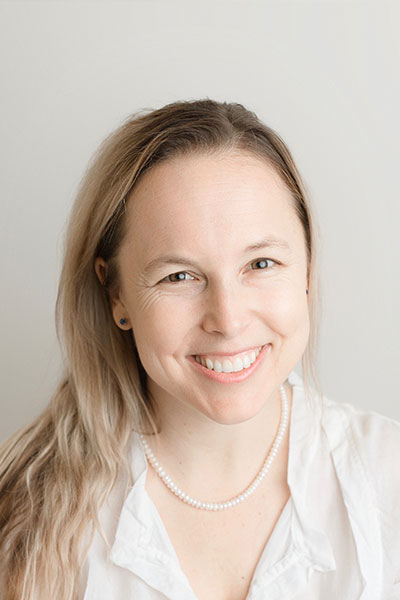 Lillian Dashiell, DDS
Lillian Dashiell, DDS
Education
Memberships
Volunteer Work
Volunteer Dentist for Autistic Children in Castro Valley CA

Delivered cost-free exams and cleanings for local Autistic children with difficult access to care.

Volunteer Dentist for Veterans in Santa Rosa, CA

Performed full mouth extractions and fixed prosthesis in the mobile clinic.
Favorite Quote
"We can complain because rose bushes have thorns, or rejoice because thorn bushes have roses." — Abraham Lincoln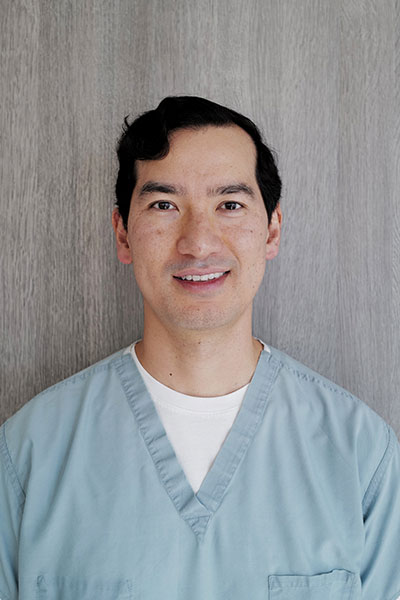 Jerry Lau, DDS
Jerry Lau, DDS
Dr. Jerry Lau is originally from the San Francisco Bay Area, where his love for working with children was evident at a young age as he tutored children with special needs and learning disabilities throughout his high school years.
Dr. Jerry attended the University of California, Berkeley receiving his undergraduate degree in Molecular Cell Biology. He continued his journey with his dental training at New York University College of Dentistry. While at NYU, Dr. Jerry volunteered on mission trips to help children in underserved communities around the world.
Dr. Jerry completed his education back in California at the UCLA School of Dentistry residency program serving pediatric and community outreach dentistry in Los Angeles. Upon completing his studies, Dr. Jerry returned home to the Bay Area and joined the Smart Start Dental pediatric practice.
Working with children on their oral health is Dr. Jerry's passion, as is seeing healthy smiles and the many returning patients. In his spare time, Dr. Jerry enjoys spending time with his nieces and dogs as well as exploring the culinary delights of Northern California through cooking and restaurants.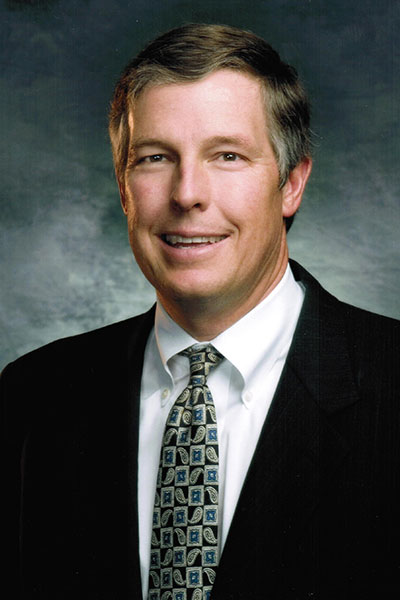 Michael Mellenthin, MD
Michael Mellenthin, MD
Smart Start Dental has asked me to help take care of your child in their dental offices with general anesthesia. This allows the required dental treatment to be achieved conveniently with minimal trauma and maximum safety. I am pleased to offer this service and wish to introduce myself and provide you with a brief explanation of the anesthetic techniques that I use. My goal is to provide you with the safest and highest level of medical care in the comfort and convenience of Smart Start Dental's office.
I have been in private practice since 1989. I obtained my undergraduate degree from Stanford University, my medical degree from the University of California Los Angeles, and completed my anesthesia residency at UCLA and Stanford Schools of Medicine. In medical school, I was a UC Regents Scholar (one of six in a class of 128). During the residency at UCLA, I served as chief resident and my training had a focus on pediatrics. I have extensive hospital-based experience (over 25 years) in pediatric, cardiac (open heart procedures on cardiopulmonary bypass), thoracic, vascular, trauma, neurosurgical, obstetric, and general anesthesia. I have also more recently been Medical Director at two Dental Surgery Centers that provide extensive dental restorative treatment for children. I believe that the above experiences have provided me the knowledge and experience required to manage any medical challenges that might arise in a dental office.
Office-based anesthesia is a unique subspecialty in the field of anesthesiology. The State of California, the Medical Board of California, and the Dental Board of California carefully regulate the qualifications of anesthesiologists in the dental office setting as well as the routine and emergency equipment that must be available on-site. In addition to a license to practice medicine in California, I have a General Anesthesia Permit issued by the Dental Board of California. In the hospital, surgery center, and office settings, I've had extensive pediatric anesthesia experience for over 30 years. Outside of my private practice, I've made several trips to Guatemala, Cambodia, Bhutan, Kenya, and Myanmar to provide anesthesia for children with cleft lips/palates and other deformities.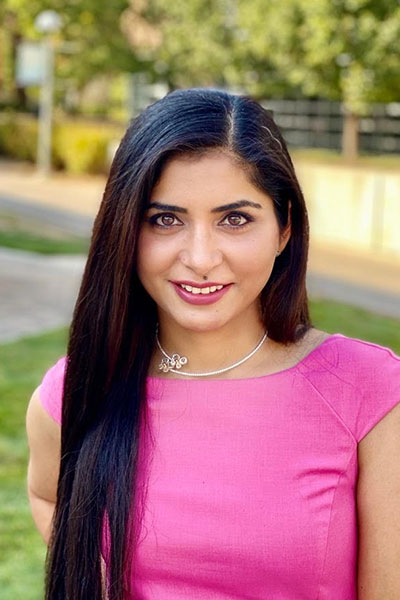 Fnu Naina, DDS
Fnu Naina, DDS
Education
Certifications
Invisalign Clear Aligners – Certificate Course
Memberships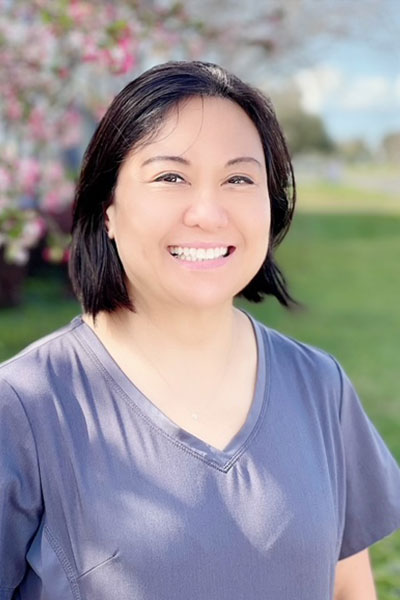 Jocelyn Riel, DDS
Jocelyn Riel, DDS
Education
Certifications
Oral Conscious Sedation Certificate (#888)
Memberships
Favorite Quote
"We're trying to build a gentler, kinder society. And if we all pitch in just a little bit, we're gonna get there." — Alex Trebek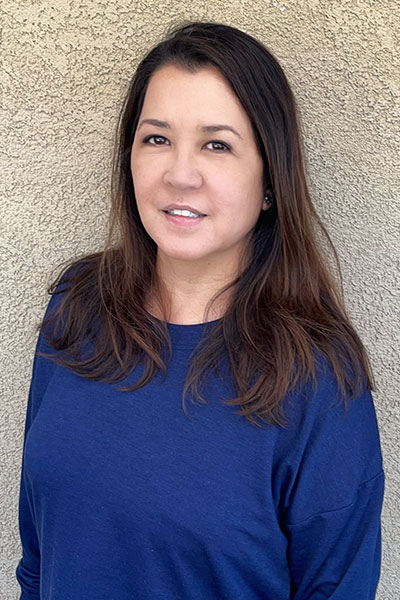 Mary Jane Salazar-Linayao, DDS
Mary Jane Salazar Linayao, DDS
Dr. Salazar graduated from The
University of the East
, Manila in 1980. She relocated to the San Francisco Bay Area and associated with several practices after passing the Dental Boards in 1986. She joined Smart Start Dental in 1987 and become a full partner in 1988.
"Her devotion and care for children along with her excellent dental techniques made her the perfect partner,"
Dr. Jeff quotes.
Dr. Mary Jane joins Dr. Jeff in managing and training the staff of the Smart Start Dental full time. She occasionally treats sedation patients while teaching and instructing the staff of doctors on all the latest technologies in dentistry.
Dr. Mary Jane is certified in Oral Conscious Sedation and is also a member of the American and California Dental Association.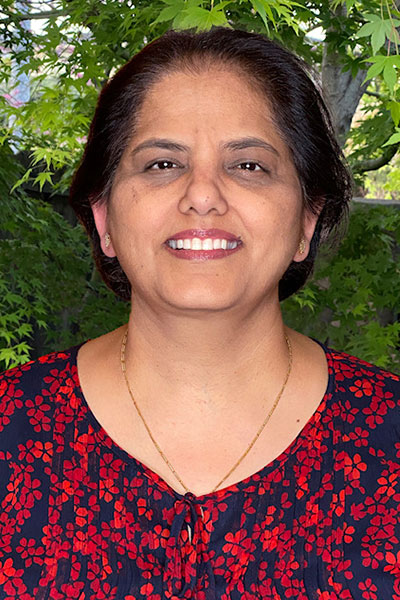 Reshma Jawale, DDS
Reshma Jawale, DDS
Dr. Jawale grew up in India, where she received her Bachelor of Dentistry and Masters Degree in Conservative Dentistry (BDS and MDS).
She moved to Melbourne, Australia in 1993 and upon obtaining a license to practice dentistry in Australia, serving in Community Health Centers and The Royal Dental Hospital of Melbourne. Dr. Jawale held an honorary faculty position at the University of Melbourne and was involved in teaching undergrad students and also served as an examiner on the Australian Dental Council of Examinations.
Dr. Jawale moved to the Bay Area with her family in 2006 upon obtaining her license to practice in California. She found her passion in working with kids and she enjoys delivering the dental care they need to keep their smiles healthy. She has now been practicing general dentistry for kids exclusively for more than 10 years.
Dr. Jawale strives to give her best through evidence-based care and continuing education.
In her free time, she spends time with family enjoying various cuisines, watching movies, and reading.
Memberships
Meet Our Team
Smart Start Dental is able to provide the highest quality care thanks to an incredible team of dedicated, friendly, and knowledgeable individuals. Whether it is our hygienists or assistants, office managers or administrators, each team member helps our practice run smoothly and works with a shared commitment to our patient's oral health, comfort, and overall well-being.