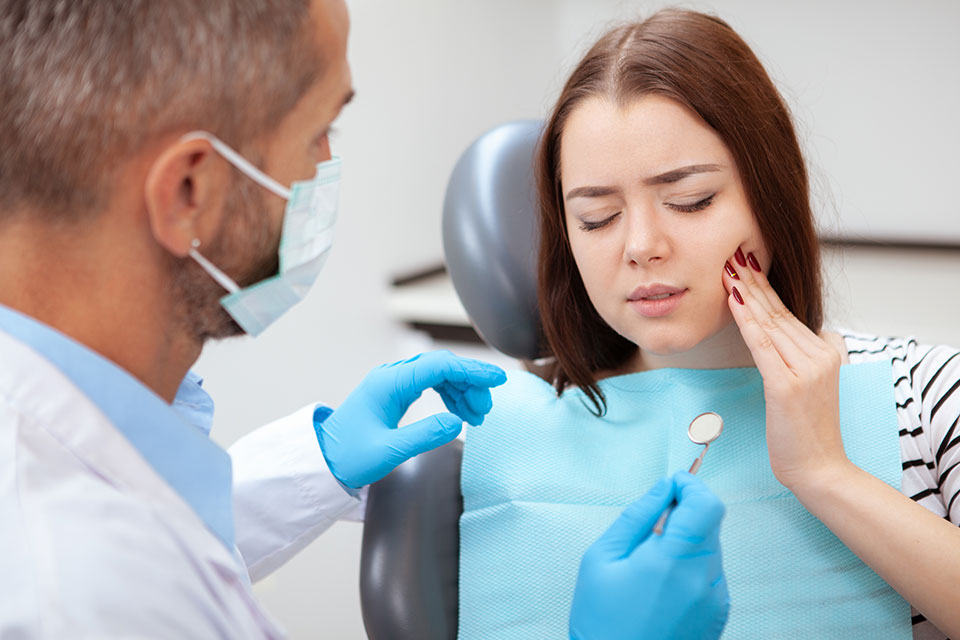 Emergency Dentistry Oakland & Pinole, CA
We provide walk-in and same-day emergency appointments.
We're here when you need us. We offer general, restorative, cosmetic, and emergency dentistry for the whole family throughout the Oakland & Pinole area. Whether you have a toothache, sports injury, chipped or broken teeth, lost a crown or filling, issues with dentures, or any other dental emergency we can relieve your pain and correct the problem. Relieve your pain today, call (833) 975-3550.
Common Dental Emergencies
A few common dental emergencies include:
Toothache
While a toothache may be a "common" problem, it's by no means something you can ignore. Fever, swelling, and pain indicate a tooth infection or abscess that needs to be treated as soon as possible. Call us immediately should these symptoms occur. In the meantime, rinse your mouth vigorously with lukewarm water and then floss to remove any trapped particles. Apply a cold compress to the outside of the face if swelling occurs. For pain, take an over-the-counter painkiller like aspirin, acetaminophen or ibuprofen. Never apply heat or place aspirin directly on the ache.
Object caught between teeth
Gently floss to remove the object, while taking care to avoid injury to the gums. Never use a sharp instrument to remove anything between your teeth. If floss fails, call us!
Knocked-out tooth
Save the tooth. If the tooth is dirty, rinse gently with lukewarm water while taking care not to remove any attached tissue fragments. Try to insert and hold the tooth in its socket, or hold it in your cheek to keep it moist. Not possible? Then place the tooth in a glass of milk and get to a dentist immediately. Lost teeth can be saved if no more than 45 minutes elapse between tooth loss and its re-implantation.
Broken/chipped tooth or filling
Gently rinse the mouth with lukewarm water. If swelling occurs, apply a cold compress to the outside of the face. For pain, take an OTC painkiller. The broken tooth or filling can be protected with a piece of orthodontic wax or sugarless chewing gum (be careful while chewing). Call us as soon as possible.
Bitten lip or tongue
Clean the area gently, then apply direct pressure with a clean wet cloth. A cold compress can reduce swelling. See a doctor if the bleeding doesn't stop or the bite is severe.
Broken denture or partial
Save all the pieces and then contact us as soon as possible. Don't try "fix-it-kits" or glue—they can ruin your denture permanently.
Relieve your pain, contact us today.
We are committed to providing quality services in a comfortable and relaxing atmosphere. All of the different treatment options and associated fees will be discussed prior to your treatment so that you are able to make an informed decision regarding your dental health. We even offer financing options through CareCredit®.
"The # of ER visits that can be referred to dental clinics each year."